Thursday, January 31, 2008
Monday, January 28, 2008
Jesse got on a plane this Saturday for Johannesburg, South Africa. He's going to be there for 10 days, and then fly to Namibia to study for a semester. He is beyond excited! We are excited for him too of course, but everyone is definitely going to miss him. Especially me. I actually **cried** at the airport (how embarrassing!). That may partly have been because I hadn't slept in 24 hours--Jesse and I decided to stay up all night on Friday. He had a lot of packing to do (yup he waited until the night before) and when he finished we went to Denny's at 3:00am. It was delicious!
When Jesse and I were younger we used to fight constantly, but ever since high school we have been best friends. I don't know what I'm going to do for the next 3 months! I am so glad that he has this opportunity though, and I know he is going to love it.
Aaron is pretty funny. When he would hear Jesse telling people he's going to Africa he would say knowingly, "Yeah Africa, I've been there before. I was born there!" The day Jesse left he kept pretending he was going on an airplane to visit him.
Jesse will be writing a blog all about his experiences at
namibiapolis.blogspot.com
if you're interested!
Posted by

KelseyChristine
at 10:00 PM
4 comments:

Tuesday, January 08, 2008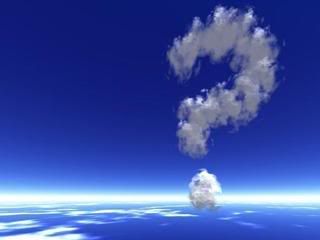 So I thought I was going to have to change the title of my blog from "A Family of Ten" to "A Family of Twelve". There are two incredible little boys that our family has been praying for since this summer, and for awhile we really believed that they were going to be our brothers. We started to move forward with the adoption process and even filled out the first round of paperwork, despite knowing that were going to need a miracle in the financial department. Unfortunately, money is a very real part of adoption and a major source of stress for many adoptive families. However, the money has always come through for us in the past...
We operate on faith and have seen some seriously
miraculous
things happen to help us reach each of my brothers and sisters.
But for some reason, we have not managed to come up with the finances for these two boys. It is a terrible feeling to be convinced that two specific children are meant to be in your family, yet be completely powerless in finding the means to bring them home. On Christmas Day we were especially missing "our boys"....
It's not that we feel like we don't have "enough" kids in our house. It's just that we were (are) ready to love two more! Aaron prayed so hard that his "brothers" would hurry up and come home. Tekle even offered to send them his family book. For those of you who don't know, a 'family book' is a photo album you send to adopted kids that introduces them to their new family. Tekle's family book was incredibley special to him. The day my mom and I met Tekle at the care center in Ethiopia, one of the first things he did was run and grab his family book to show us. He was able to identify all of his new siblings by name and had clearly spent a lot of time looking at all of our pictures. He carried that book with him
everywhere
--it was basically his security blanket. So it meant a lot when he offered to send it to his new "brothers". At the same time, he looked relieved when I told him that he could keep his and we would make them their own family books. I was so looking forward to doing that...I had the perfect pictures in mind, and had already started to figure out which Amharic labels I would use. I was so excited! So when the money just never came, I began to feel really discouraged. Our whole house seemed to take a blow. My mom asked Lacy how she would feel if we didn't adopt T and A, and Lacy responded "Well, I would probably be ok, but I think God would be sad". My Mom asked her why and she said "Did you know that 18,000 children die every day from hunger?" Then my mom asked her where she learned that, and she said she learned it when she went to
Feed My Starving Children
with
Dinomights
last week.
It's not like we are trying to save the world or anything--I don't think that should ever be the sole reason for adopting a child. If that's the case you should give money to your favorite non-profit instead! We really, truly, felt that they were "our" brothers. My Mom was seriously aching for these boys and had (has) a genuine desire to be their mommy, and do all the things mommies are supposed to do. She was ready to tuck two more safely into bed at night...
The only thing I can ask at this point is 'why'? Why does adoption have to be so expensive? We have enough money to feed/clothe/ and provide for two more kids once they are home, it's just the adoption fees that we can't handle. I wonder if maybe it just wasn't God's will for these boys to be in our family? If that's the case, we will have to humbly accept it I guess. Although sometimes that seems like an over-simplified explanation. Maybe it is His will but because we live in a broken world, His will isn't happening. God often works through other people, so maybe someone wasn't listening? Maybe the system needs to be changed. Or maybe, I've given up too fast and sometime tomorrow before my Mom officially tells our agency that we can not do it, a
MIRACLE
will happen!!!
Praying, praying, praying for a MIRACLE!
Posted by

KelseyChristine
at 3:50 AM
8 comments: